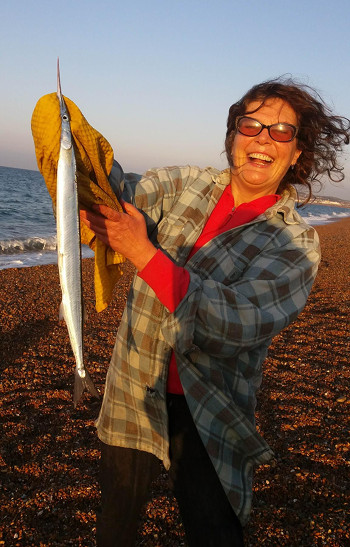 Bodi is an Australian and has been living in the UK for 25 years. Before moving to this country Bodi worked as a makeup artist in Theatre, mainly Opera and Film and Television in both Australia and Honk Kong. Bodi has also travelled extensively, mainly in South East Asia.
She is a good listener with a caring nature and would see herself as a homemaker and an enabler. Bodi is empathic, patient, intuitive and has a friendly approach and is generally happy and positive.
During her time as a stay at home mum Bodi became interested in Nutrition, developing a love of growing her own veggies, cooking and everything associated with it.
In recent years Bodi has become interested in Yoga and painting for relaxation.
Bodi feels lucky to be living by the sea in Seaford and takes advantage of the summer months enjoying swimming in the sea and fishing for mackerel.
Qualifications and Experience
With a background in care, with 15 years of experience, mainly supporting adults with learning disabilities.
Qualifications include :
BA Social Science - Major Psychology
NVQ Level 3 - Supporting Individuals with Learning Disabilities
Certificate in Life Coaching - Newcastle College
Certificate in Family Effectiveness Training
Diploma in Natural Nutrition
Work Experience
Worked as private Nutritionist and Life Coach
Four years as Private PA assisting in all areas of life for adults with severe physical disabilities - helping to maintain independence and supporting them to stay in tehir own home.
Eight years at Southdown Housing Association as a support worker in independent living group home for adults with learning disabilities. Fully trained and certified in all areas from postive communication, time safety and food hygiene.
Currently working as Private Personal Assistant
Member of Support with Confidence
Whether you or your family member could benefit from my energetic nature to help you get things done, or just need a chat on a regular basis, get in touch on
07887 364 259
to find out how I can help.